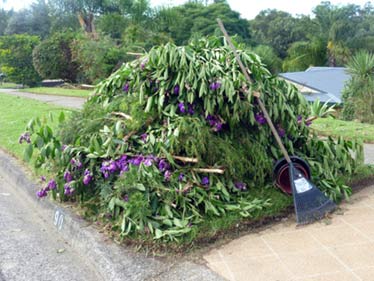 GREEN WASTE
Green Waste constitutes tree clippings, prunings and dry leaf litter (this DOES NOT include garden mulch, garden beds or lawn scalpings).
Green Waste can be placed in all of our bins.
Make a Booking or call us 0408550063 0394550777
Get Free Quote
PLEASE NOTE: Due to weight restrictions, we are unable to take DIRT, BRICKS, CONCRETE or HEAVY BUILDING RUBBLE (i.e. floor & roof tiles / heavy horse-hair plaster/garden beds/lawn scalping/garden rocks, etc) or any of these items combined. We also do not take mattresses (all sizes), gas cylinders & tires.
Council permits apply to bins placed OUTSIDE of property. Please call us for additional information.
PRICING TABLE
Bin hire can prove extremely cost and time effective, for example: whilst doing a home renovation or a gardening clean up. Let us do the hard yards- we will take the rubbish to the tip or recycling facility for you. Simply load it up and we'll take it away at a reasonable cost to you. If you are not sure what size bin you need, feel free to contact our friendly staff, 0408 550 063 anytime, for assistance.
RED MAN 2M3
Start from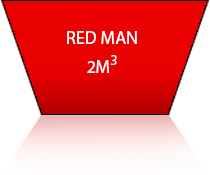 THE DIMENSIONS ARE
1.8X1.6X1.0
RED MAN 3M3
Start from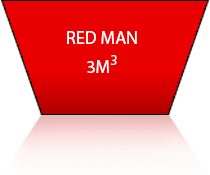 THE DIMENSIONS ARE
2.5X1.6X1.3
RED MAN 4M3
Start from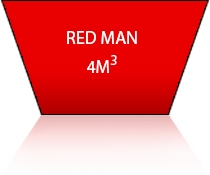 THE DIMENSIONS ARE
2.5X1.6X1.3
RED MAN 6M3
Start from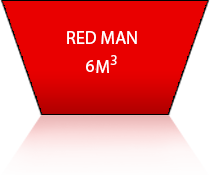 THE DIMENSIONS ARE
3.5X1.6X1.3